Is Saffron the best choice for Indian near me meal?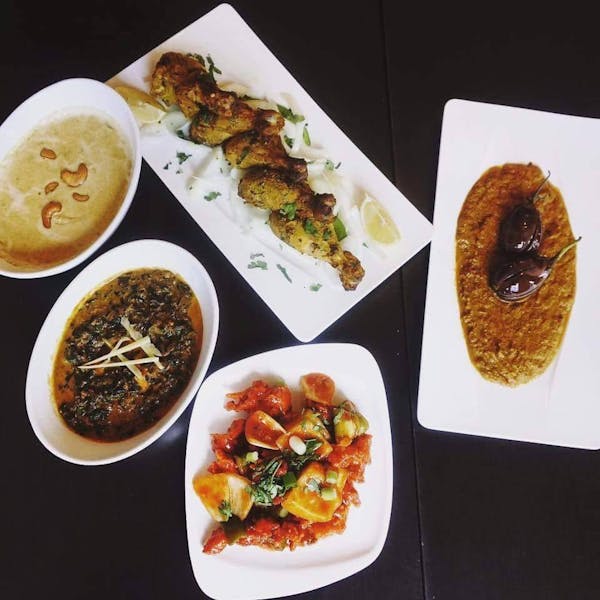 In the heart of Orlando, Saffron Indian Cuisine offers a one-of-a-kind dining experience. Since 2011, our team has been working tirelessly to create a contemporary environment as well as a lovely dining area that integrates with the surrounding neighbourhood.
Even for its full takeout, carryout, and deliver flavoursome Indian near me, our brilliant culinary staff raises Indian cuisine to new and exciting heights by blending modern components while preserving classic flavours.
Some of the famous Indian near me dishes in orlando:
Naan: Has always been a crucial part of Indian cuisine. The dough is leavened with leavening agents, and therefore the Naan is baked during a tandoor (earthen oven). to form the essential Naan soft and moist, add different stuffing's or an enormous helping of butter, and serve with spicy sauce.
Dal Makhani: may be a popular Indian subcontinent dish from the Punjab region. Whole black lentils, red kidney beans, butter, and cream are the best ingredients.
Butter Chicken: The chicken is marinated overnight before being roasted and cooked with tomato puree, milk, and masalas. This North-Indian style chicken recipe is formed with equal zeal across the planet, making it an excellent banquet recipe.
Chicken Tikka Masala: it is a boneless chicken meal marinated in yoghurt with Indian spices like turmeric, cumin, coriander, cayenne pepper, chilli, garlic, and ginger and a popular choice amongst everyone.
Saffron Indian Cuisine is the place to go for the best Indian near me dishes.